Since I've been personal training since 1989, you can imagine this was initially foreign to me. But, I was pleasantly surprised at the results and accountability one could derive from an online fitness coach.
I admit I had to learn some new "technically savvy" systems for dealing with online personal training. But that was nothing I couldn't handle.
Let's go over what you should expect and look for in an online personal fitness coach.
Glynn's Guide:
Takeaways That Won't Fail You
When shopping for an online fitness coach, make sure they have the experience and credentials to back them up.
Also, make sure you find a trainer who is well versed in the equipment (or lack thereof) for which you have access.
Shop for a trainer who fits your specific niche.
Understand that you will get out of it what you put into it.
If you live far from a gym, prefer to be alone when exercising or just like the affordability of online personal training, then it may be a good option for you.
If you value the 1-on-1 connection that comes with in-person personal training, hiring an online fitness coach may not be for you.
How does online personal training work?
There are several "flavors" of online fitness coaching. But the majority focus on the following:
Exercise/workout design that progresses as you make progress.
Some offer video workout tutorials, some use photos. Either approach is good.
Accountability for workout logs (many are app-based), which is very helpful.
Weekly meetings to discuss progress and answer questions.
Some offer nutritional guidance in either the form of meal planning or empowering you by teaching you to make good decisions.
Some rely entirely on "prepackaged workouts" the software they use offers. This is not a good option, as you are paying a premium for a lack of expertise.
What can you expect with online fitness coaching?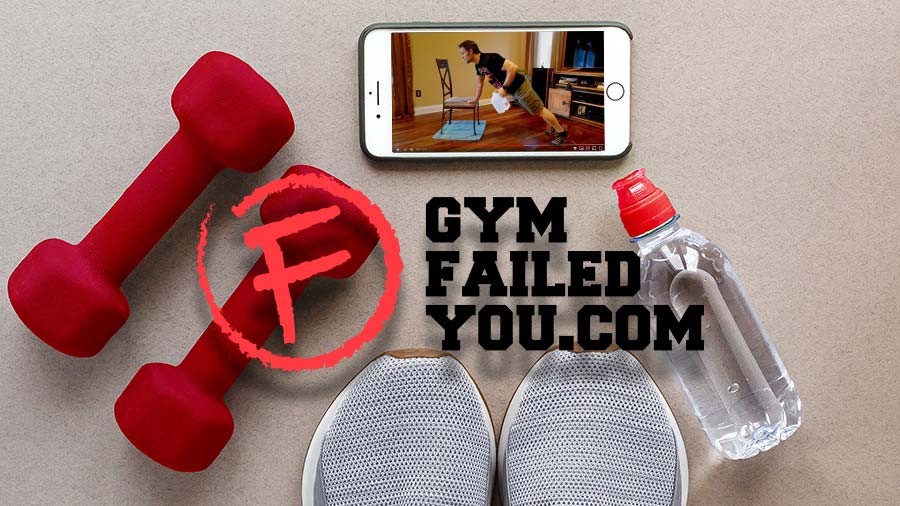 Online personal training shares one important aspect to one-on-one personal training: You get out of it what you put into it.
There are different levels that most online coaches offer. I generally see a three-tiered approach. A little help at a low level and a lot of high-touch help at the highest level.
This is important…
Many of the online trainers use an automated, pre-done workout system supplied by their app. It might work for some, but it's important that you look for an expert in your niche. A good comparison is H&R Block can file your taxes, but an expert accountant will find the loopholes and generally save you more money than their cost for their business.
So, in other words, look for an expert trainer with real education and experience.
You have to do what you feel best suits your needs. There is a lot to be said for being able to communicate with your coach frequently.
Does online personal training work for everyone?
No. Some people legitimately need the one-on-one aspect of personal training. There's a strong psychological component that goes along with personal training.
But if you're someone who can execute with direction and accountability, then online fitness coaching just might be for you. One of the big conveniences is that you're not confined to your trainer's schedule. In my studio, you can imagine a lot of people want early morning or after 5 PM. Online offers the flexibility you just might need without battling for the "sweet spots".
Are online trainers niche specific?
In my experience, yes the best online trainers are niche-specific. It could be a trainer who is vegan only, one who trains only women, one who trains specifically for "Spartan-like" races, etc. Pick your applicable poison.
Think hard about who you are and your goals when seeking an online fitness coach. For example, if you travel frequently, you should seek a trainer who specializes in finding fitness solutions on the road.
Do you travel full-time and need to stay fit?
I'm covering this aspect because of the upward trend in people living and working on the road. I live full time in a recreational vehicle now and have to be very creative with the workouts. But I like the variety.
If this is something you do, it's unlikely your stationary coach will know how to design your workouts under such circumstances. Eating well on the road is another can of worms.
Choose carefully if you're in this situation.
Does online fitness coaching include an online nutrition coach?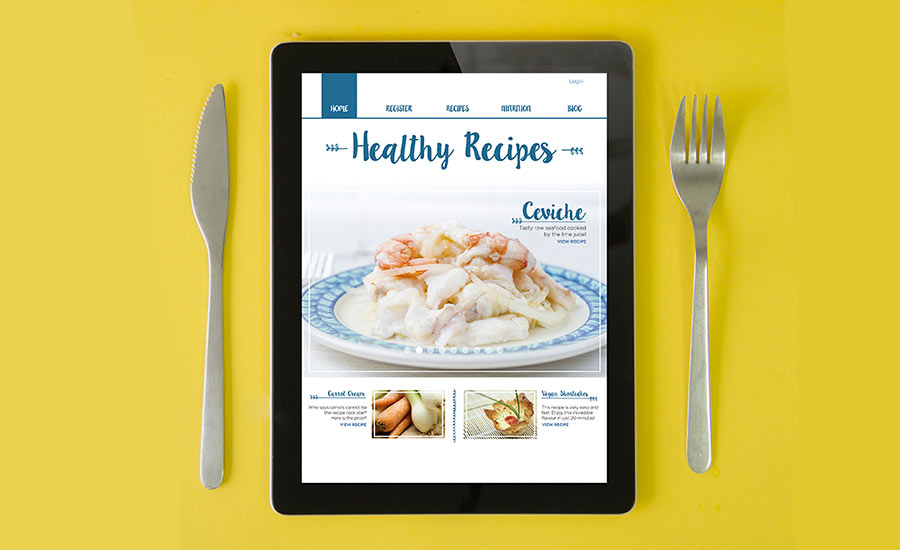 Not all do, but those with the appropriate credentials offer online nutrition coaching or guidance. I spent my time in college studying how food affects our metabolism.
So yes, I incorporate nutrition coaching at the mid and higher-level tiers.
Some types of people respond well to a simple meal plan. And others prefer to learn as they go what they should and should not eat. As far as I'm concerned, almost all food has a place. It's just about making wise decisions and figuring out what solution works best for you.
Most people are not looking for a "stage prep" diet, but sadly, many trainers default to pushing their clients in that direction. Does it work if you're disciplined? You bet it does! But I learned early in my career that the majority of people just want to be fit and healthy, not a bodybuilder or fitness competitor.
Save that for the trainer who's niche is stage preparation.
Why should you consider online personal training?
If you need professional guidance or accountability, it's a good option. Again if you need someone to push you during your workout, then a one-on-one trainer may be best suited.
If the following criteria apply, online fitness coaching is a good option for you.
You live on the road.
You are quarantined.
You are far from the gym.
You just prefer to exercise alone.
You find online fitness coaching better suited to your finances.
You are looking for a very specific niche that's not offered in your area.
Should I use an online personal trainer during Covid 19?
I wanted to address the "quarantined" issue mentioned above. At least for a period of time, the world has changed as far as how we socialize. And many of you may be uncomfortable going to a gym. And if you are, perhaps you don't want to get too close to a trainer.
This is another example where a great online trainer can prepare your workout for you to execute in your gym. And a good online trainer will figure out what equipment you have access to in the gym when designing the workouts.
All else fails, do your workout in the safety of your own home. You'd be surprised how many great strength workouts we can design for an "in-home" workout.
I really believe that an online personal trainer or an online fitness coach is a great solution to the social distancing aspect of Covid 19.
What should you look for in an online fitness coach?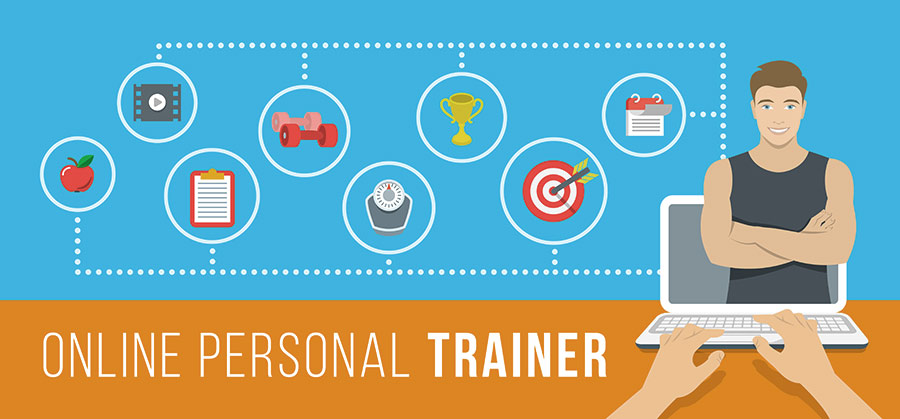 Regardless of who you decide to use as an online fitness coach, keep these things in mind:
First and foremost, they should get to know:

Your goals and what your real motivation is for seeking him/her out
Lifestyle
Exercise history
Injuries
Comfort with exercise
Your personality
How you schedule work and free time
What you typically eat throughout the week

They should have real-world experience training clientele. The longer the better.
They should have a formal education (college) in some aspects of fitness, nutrition, or human physiology.
Your coach should be upbeat and motivating.
He or she should be dependable. You BOTH need to be committed to achieving your goals.
They should be able to answer your questions and problem solve fitness or nutrition issues for you quickly.
I'm not a fan of contracts, but I understand for some, it's how they maintain a level of accountability.
They should utilize the type of technology (apps, etc) that you're comfortable using and have an easy user experience.
Your coach should be able to accommodate the equipment/environment for which you have access.
They should be able to modify for specific injuries or intolerances.
Again I'll state what I mentioned above:
This is important…
Many of the online personal trainers use an automated, pre-done workout system supplied by their app. It might work for some, but it's important that you look for an expert in your niche. A good comparison is H&R Block can file your taxes, but an expert accountant will find the loopholes and generally save you more money than their cost for business.
Final Thoughts on Online Fitness Coaching
As you can see there is a lot of diversity in the online fitness coaching world. I thoroughly enjoy my role in working one-on-one with clients. But I also really like being able to connect with people looking to make improvements in their health and fitness from afar.
Pay close attention to the potential online fitness coach or personal trainer's credentials and experience. It really makes a difference. An experienced online personal trainer can give you "hacks" and problem-solve for you a lot faster.
Think of it as hiring a great accountant vs a less experienced accountant.
The great, experienced accountant will solve complicated problems quickly that the new one may not even know.
The right guidance can really help you reach your goals!
Online Fitness Coach FAQs
Is online fitness coaching worth it?
If you just need professional guidance and accountability, online fitness coaching might just be for you.
How much does an online fitness coaching cost?
I've seen variations from $99 to $1000 a month depending on the niche and expertise level.
Is online personal training effective?
You get out of it what you put into it. So if you can follow through with the guidance, then yes, it's effective.
How does online fitness coaching work?
You hire a trainer to design your workouts, teach you to eat better, hold you accountable, and consult with when you have questions.
What does online personal training look like?
It depends on the lever tier you sign up for. It can simply include a workout design and a meal plan or a very specific to your needs to your plan with a lot of communication.
Does Gym Failed You offer online personal training?
Yes, I do. I wrote this article more as an informative piece rather than a promotional piece since I can only handle a few clientele. I still run my personal training studio I started in 2000 from the road and have a family. So, I do take on additional online clientele, but I keep it limited, so I can provide a superior user experience.
If you think I can help you, click here to see how you can work with me.